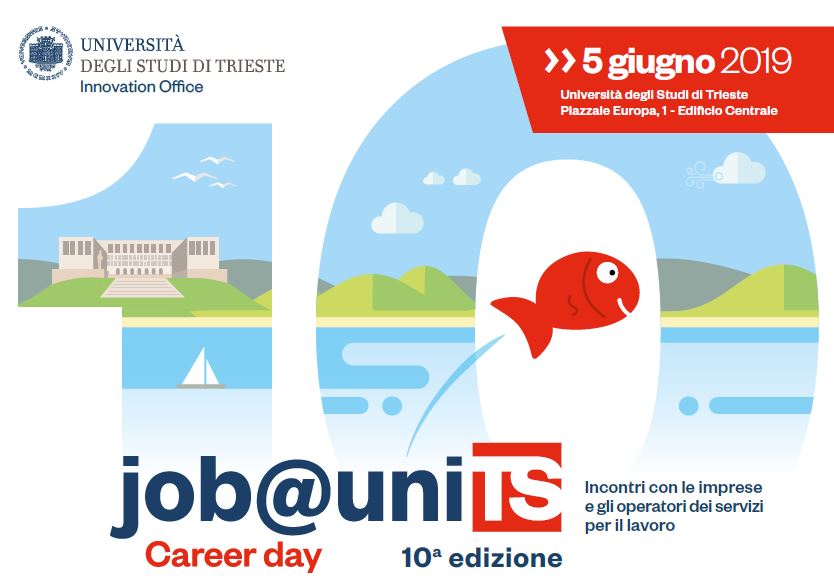 THE EVENT
Job @ Units is the Career Day organized by the University of Trieste with the aim of facilitating contacts between the most important Italian companies and the graduates and students of the University of Trieste.
In this 10th edition, 52 companies met over 1500 students.
Noemi Batki, the Hungarian-born Italian diver – who recently graduated at the University of Trieste – delivered a vibrant address to her fellow graduates, students and academics.

OUR CONTRIBUTION
Offline, we supported the Innovation Office of UNITS in the management of the participating companies and the logistic organization and set up of the event.
Onsite, our staff coordinated the Registration Desks and granted a seamless management of interviews, workshops and related events.